Learn anytime and anywhere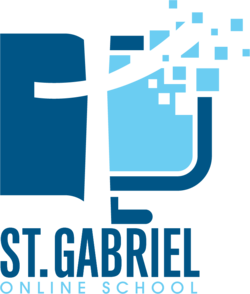 St. Gabriel Online School provides an online solution for all students!
We offer:
Courses for full-time and part-time students
Courses for adult learners wishing to receive their high school diploma or to upgrade
High-quality online courses for Grades 8-12 
(if you wish to register for Grade 8 or 9 please contact the school)
Flexible timetabling with courses accessible 24/7 
Individualized learning experiences 
Teacher tutorials available through video conferencing
Benefits of Learning Online:
You can attend class anytime, anywhere you have Internet access.
You can access course materials 24 hours a day, 7 days a week.
You'll enhance your ability to communicate effectively with the latest technology.
You'll network with classmates from a wide range of backgrounds and locations.
You can access instructors through chat, discussion thread, or email, without having to wait for office hours.
You can earn higher grades because you can learn at your own pace and review lessons.
You'll benefit from a flexible schedule, which is extremely helpful if you're balancing your education with work and athletics.
Teachers can be more approachable in an online setting. Students may feel more comfortable talking openly with their teachers through online chats, emails, and discussions rather than face-to-face.